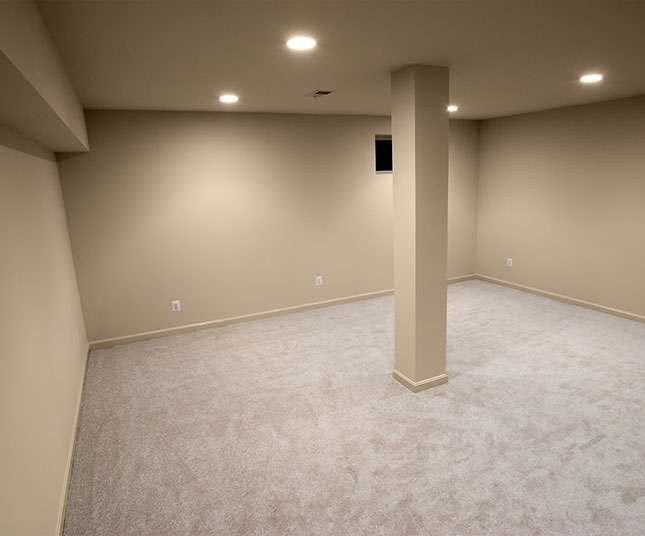 Southeast Michigan's Premier Basement Refinishing Specialists
Are you looking to transform your basement into a functional and appealing space? Look no further than Now Dry Basement Waterproofing.
We specialize in turning damp and underutilized basements into beautiful, versatile living areas. Our dedicated team is committed to providing top-notch basement refinishing services that cater to your unique needs and preferences. Read all about our services and then schedule an appointment to learn more.
Contact Us
Our Basement Refinishing Services
With our expertise in basement refinishing, we take pride in offering a comprehensive range of services that cater to your unique needs and preferences. Whether you're looking to create a cozy family room, a stylish home theater, a productive home office, or any other space of your dreams, our skilled team is here to bring your vision to life.
At Now Dry, we go beyond aesthetics, focusing on craftsmanship, functionality, and customer satisfaction to deliver exceptional results that enhance your home and your lifestyle. Let us highlight some of our most sought-after basement refinishing services.
Basement Waterproofing
You may worry about moisture, mold, and flooding in a basement. Our expert team will waterproof your basement so you can install flooring, move in furniture, and know that your basement living space is protected when storms hit.
Basement Flooring Installation
We offer a variety of basement flooring options to suit your style and needs. Whether you prefer the warmth of carpet, the timeless elegance of wood, or the durability of rubber tiles, we have the expertise to install your chosen flooring with precision and care.
Paneled Walls
Our expert craftsmen can install high-quality paneled walls that enhance the aesthetic appeal of your basement and contribute to insulation and soundproofing.
New Drop Ceiling
Upgrade your basement's ceiling with a new drop ceiling that adds a touch of sophistication while concealing unsightly pipes and wiring. Our team ensures a flawless installation that complements the overall design of your basement space.