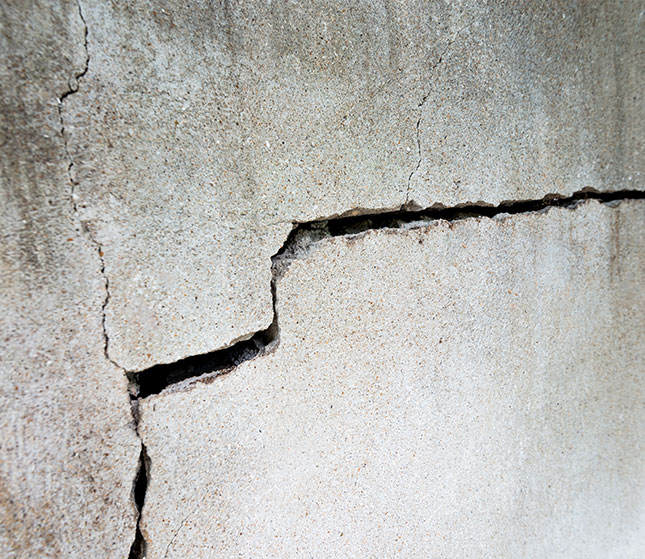 Bowing Walls and Crack Repair in Southeast Michigan
Now Dry Basement Waterproofing is your trusted partner for comprehensive bowing walls and basement crack repair solutions in Southeast Michigan. We understand the critical importance of maintaining the structural integrity of your basement and foundation.
Our team has what it takes for quality basement crack repair, including our specialized expertise, state-of-the-art techniques, and commitment to quality. We offer a range of services designed to address bowing walls and cracks, ensuring the safety and longevity of your property. Set up an appointment to learn more.
Contact Us
Our Bowing Walls and Crack Repair Services
Your basement is sometimes overlooked in your home, but large cracks in the basement or bowing walls can be warnings of serious foundation issues. Inspect your basement regularly to identify concerning characteristics that need addressing.
Our team of experts can walk through your basement to let you know which cracks are concerning and which are due to old paint or the typical aging of a home. Take a look at our foundation crack repair services:
Basement Crack Repair
Cracks in your basement walls can lead to moisture intrusion and compromise the stability of your foundation. Our expert technicians specialize in identifying the root cause of cracks and implementing effective repair solutions to prevent further damage.
Your foundation's stability is paramount. Our comprehensive foundation crack repair services address both minor and major cracks, using advanced methods to restore the strength and integrity of your foundation.
Bowing Basement Walls
Bowing walls are a sign of serious structural issues. Our team is skilled in diagnosing the underlying causes of bowing walls and providing expert solutions to reinforce and stabilize your basement walls.
Basement wall repair can include support to your load-bearing walls. It can also include the installation of other columns or structural elements to relieve the walls from being overloaded.
Concrete Crack Repair
Cracks in concrete can lead to water infiltration, erosion, and weakening. Our concrete crack repair techniques not only seal the cracks but also restore the structural soundness of the affected areas.
A driveway with cracks can be a cause for concern. Talk to our experts to find out if it is something you need to address before the cracks become larger and indicate a more severe problem.