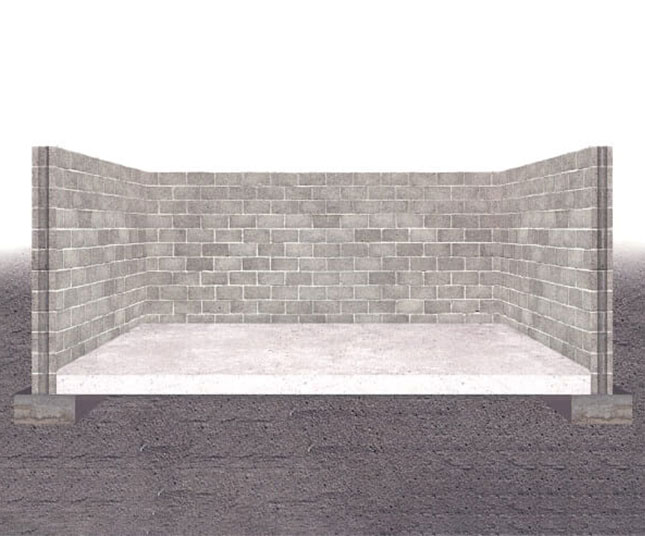 Trusted Basement Waterproofing Services in Southeast Michigan
We know what it's like to have a wet basement. You open your door and you're met with an overwhelming smell of mildew, mold, and rotting wood. You've probably tried everything to stop the leak—but nothing has worked. It's time to call in the Fenton, MI basement waterproofing experts to provide a lasting solution. Now Dry is here to help with any of your basement waterproofing needs. With years of experience under our belts, we know how important it is for your home or business to get back on track as quickly and efficiently as possible. Contact us to take the immediate actions you need to secure your investment.
Contact Us
In Need of a Basement Waterproofing Company in Michigan?
In the event that your basement floods, thousands of dollars' worth of damage to your home and belongings can occur. Since your basement is the foundation of your home, you need a professional who specializes in basement leak repair and waterproofing systems to properly seal any potential water from entering your home. This ensures that your basement's walls and flooring remain structurally sound for years to come!
Don't wait until before your home floods! At Now Dry, our waterproofing technicians provide homeowners with the answers they need about the source of water in their basement and how to stop it. Our team has the basement waterproofing contractors you're looking for that can identify the actual cause of the water leaks in your basement and have the experience to provide a solution guaranteed to stop the leak. We use proven techniques and modern waterproofing technologies to stop any leaks in your home for good!
Benefits of Basement Waterproofing with Now Dry
At Now Dry, we understand the importance of a dry and protected basement for the overall well-being of your home. As a leading basement waterproofing company, we are committed to providing effective solutions that safeguard your home's foundation, enhance your living space, and increase the value of your property.
Basement waterproofing is a crucial investment that shields your home from the damaging effects of moisture, leaks, and dampness. Our expert team utilizes both interior and exterior waterproofing methods, advanced drainage systems, and reliable sump pumps to ensure comprehensive protection against water intrusion. By addressing the root causes of water problems, we create a dry and comfortable environment, free from mold growth, unpleasant odors, and structural damage.
When it comes to basement waterproofing costs, we understand your concerns. The cost varies based on factors such as basement size, water problem severity, chosen method, and labor costs. Our team will assess your basement's specific needs and provide you with a customized solution that fits your budget. While it may be a significant investment, basement waterproofing pays off in the long run by preventing costly repairs and increasing your home's value.