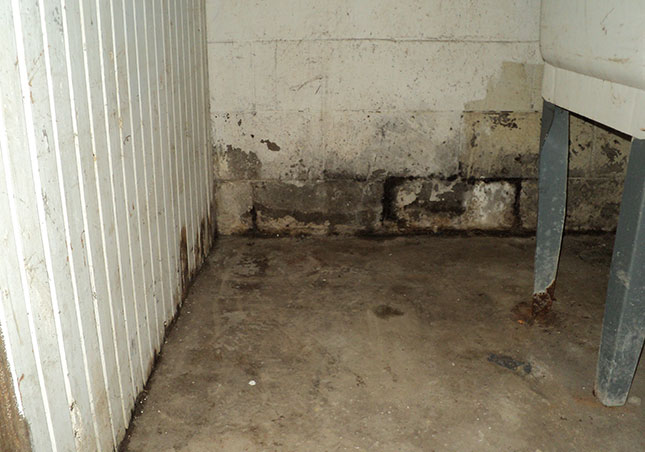 Now Dry Basement Waterproofing: Your Trusted Partner for Basement Leak Repair in Southeast Michigan
Expert Wet Basement Leak Repair Services
At Now Dry Basement Waterproofing, we specialize in offering expert solutions for wet basement leak repair in Southeast Michigan. A wet basement, characterized by dampness and water intrusion, can lead to various issues such as mold growth, structural damage, and decreased property value. Our experienced team is equipped with the knowledge and tools to effectively identify and address the root causes of wet basements, ensuring a dry and secure living space.
Contact Us
Our Approach to Wet Basement Leak Repair
Comprehensive Inspection: Our process begins with a thorough assessment of your wet basement, including the walls, basement floor, and sump pump. We identify the source of the leaks, whether they stem from cracks in the foundation, poor drainage, or other factors.
Customized Solutions: We believe that each wet basement is unique. Our solutions are tailored to the specific issues affecting your basement, providing targeted and lasting repairs.
Advanced Waterproofing Techniques: Our team utilizes state-of-the-art waterproofing techniques and materials to seal cracks, redirect water, and create a barrier against moisture intrusion. We pay special attention to your basement floor and sump pump to ensure comprehensive protection.
Why Are My Basement Pipes Leaking?
Discovering leaking pipes in your basement can be a concerning issue, potentially leading to water damage and other problems. Understanding the causes of basement pipe leaks, along with other common basement issues such as the water table, crawl space concerns, and heavy rains, can help you take timely action to prevent further damage and ensure the integrity of your home.
Common Causes of Leaking Basement Pipes:
Corrosion: Over time, pipes made of metal can corrode due to the chemical reactions between the metal and water. Corrosion weakens the pipes, leading to cracks and leaks.
High Water Pressure: Excessively high-water pressure can strain your pipes, causing them to develop leaks over time. This is particularly common in areas with inconsistent water pressure regulation.
Poor Installation: Pipes that were improperly installed or not adequately sealed can develop leaks at joints or connections. Faulty installation can leave room for water to escape.
Freezing and Thawing: In colder climates, water inside pipes can freeze during winter and expand, leading to cracks or bursts. When the ice thaws, leaks can occur.
Aging Pipes: As pipes age, they become more susceptible to wear and tear, making them prone to developing leaks. Older homes may have pipes that have reached the end of their lifespan.
Tree Root Intrusion: As pipes age, they become more susceptible to wear and tear, making them prone to developing leaks. Older homes may have pipes that have reached the end of their lifespan.
Other Common Basement Issues:
Basement Leaks: In addition to pipe leaks, basement leaks can also stem from cracks in foundation walls, poor drainage, or hydrostatic pressure.
Sump Pumps: Sump pumps play a crucial role in preventing basement flooding by efficiently removing excess water from the basement.
Foundation Walls: Cracks in foundation walls can allow water to seep into the basement, leading to dampness and leaks.
Foundation Repair: Addressing foundation repairs is essential to prevent water intrusion and maintain the structural integrity of your home.
Excess Humidity: Basements are prone to excess humidity, which can lead to mold growth, musty odors, and overall discomfort.
Finished Basement Concerns: If you have a finished basement, it's essential to protect it from water damage to preserve your investment.
Crawl Space Concerns: Issues in crawl spaces, such as poor ventilation or moisture problems, can also contribute to basement water issues.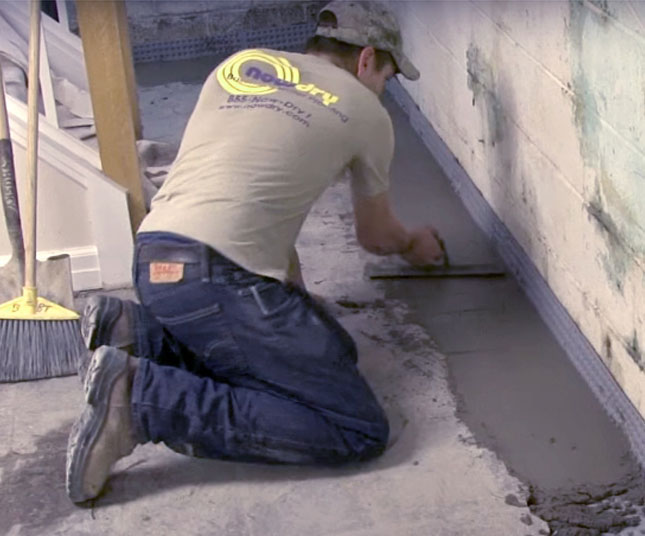 Our Waterproofing Expertise:
At Now Dry Basement Waterproofing, we specialize in addressing a wide range of basement issues, including leaking pipes, basement leaks, foundation repair, excess humidity, and more. Our experienced team understands the importance of a dry and secure basement for your home's overall well-being.
Our Installation Process:
Assessment: We conduct a thorough evaluation of your basement to identify the root causes of issues.
Customized Solutions: Our solutions, whether it's sump pump installation, foundation repair, or waterproofing, are tailored to your specific needs.
Effective Execution: Our skilled technicians implement the necessary repairs using advanced techniques and quality materials.
Free Estimate: Contact us today for a free estimate and personalized recommendations to address your basement concerns.
By addressing the causes of leaks and other common basement issues, you can ensure the safety and longevity of your home's foundation and living spaces. Contact Now Dry Basement Waterproofing to schedule a free estimate and take the first step toward a drier and more secure home.
Contact Us