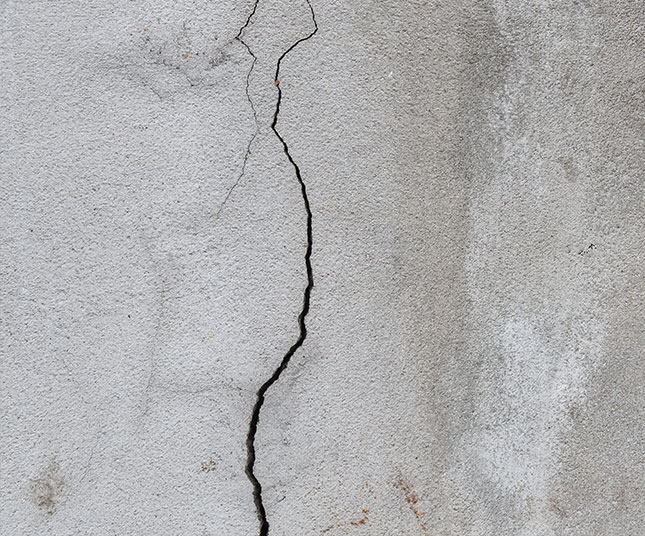 Cracked Basement Walls Repair in Southeast Michigan
Discover reliable and effective solutions for cracked basement walls with Now Dry Basement Waterproofing. We specialize in comprehensive crack repair services in Southeast Michigan, addressing the structural integrity of your home's foundation.
Our team of experts is dedicated to providing top-notch repair solutions that seal cracks and ensure the long-lasting stability and safety of your basement walls. Do you need to contact a basement wall crack repair company? Give us a call to talk about it.
Contact Us
Our Cracked Basement Walls Repair Services
Ignoring a crack in the basement wall can be detrimental to your home's foundation. Do you want peace of mind knowing that your home is solid and long-lasting? It's time to repair basement wall cracks.
When you hire a trusted team, you can ensure the structure of your home is restored through crack repair. Here is some information on the services offered by our team:
Thorough Inspection
When it comes to addressing cracked basement walls, a comprehensive inspection is the crucial first step. Our highly skilled technicians bring their expertise to the table, meticulously examining every aspect of the cracks in your basement walls.
By exploring deep into the problem, we understand the issues at hand, enabling us to formulate effective and lasting solutions.
Customized Solutions
No two cracks are alike, and recognizing this fact is central to our approach. At Now Dry Basement Waterproofing, we appreciate the uniqueness of each situation.
Our crack repair solutions are never one-size-fits-all. They are tailor-made to address the specific characteristics of the cracks in your basement walls.
Professional Repairs
Armed with advanced techniques and premium-quality materials, our team executes crack repairs with a focus on precision and durability. Our goal is not merely to patch up the cracks but to restore the structural integrity of your basement walls.
By utilizing state-of-the-art methods, we effectively mend the cracks, ensuring they no longer compromise the stability of your foundation.
Sealing and Reinforcement
A truly comprehensive crack repair strategy goes beyond sealing the visible cracks. We understand that the surrounding areas may also be weakened or susceptible to damage.
We reinforce the areas around the cracks as well. This comprehensive approach ensures that your basement walls are fortified against future issues, providing a long-term solution that stands up to the test of time.
Expert Team
With a track record of successfully handling cracks of varying sizes and complexities, our team brings a wealth of experience to the table. We've conquered a wide range of crack-related challenges, enabling us to approach each project confidently and competently.